CH. Nautilus MaybellineY Don't Ya Be Tru
"Maybelline"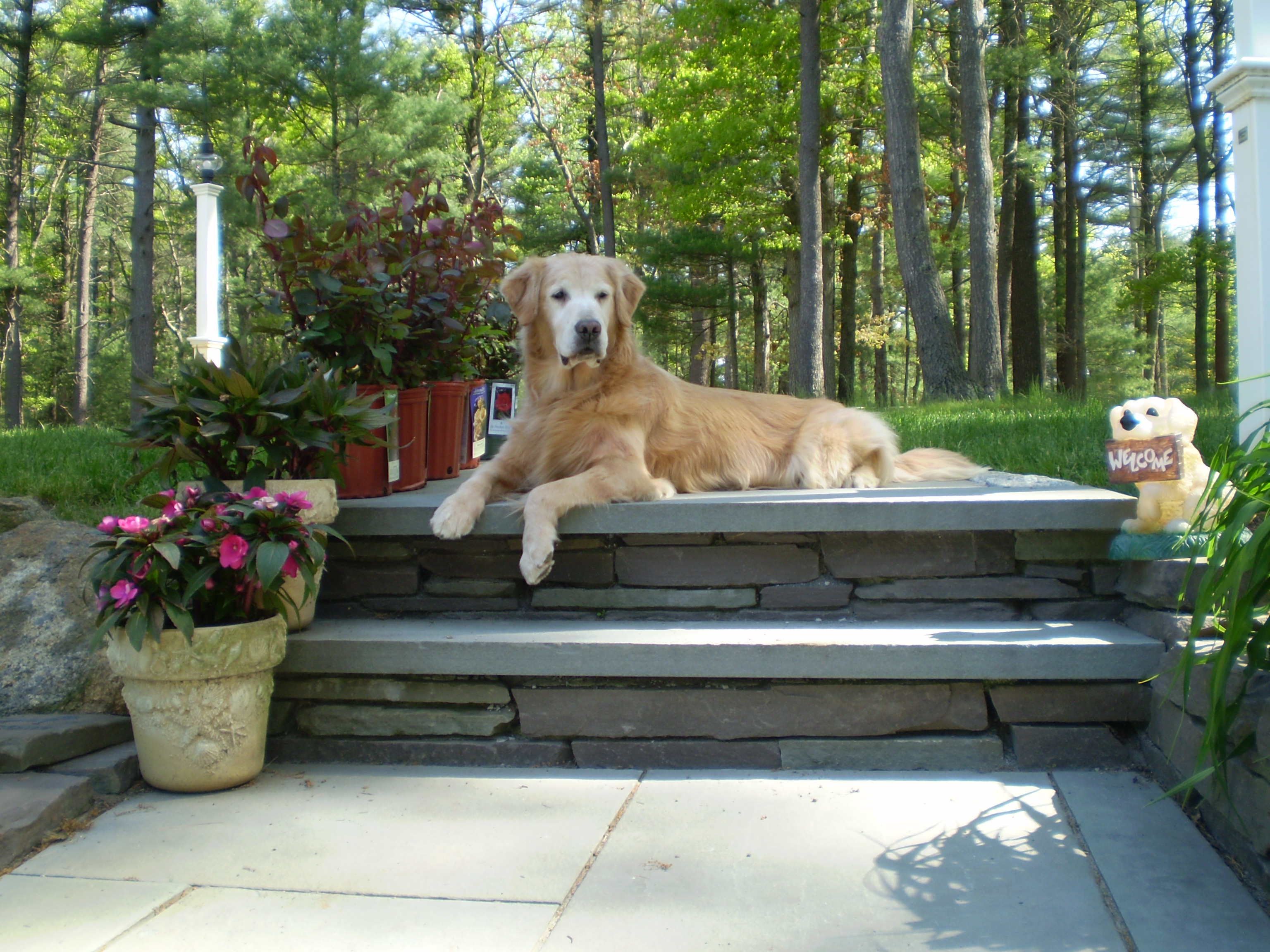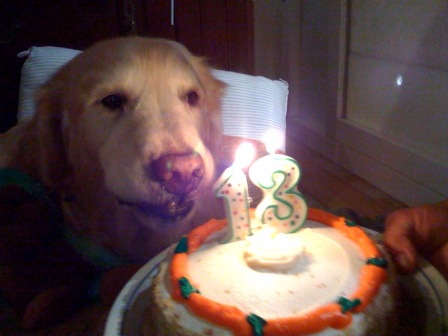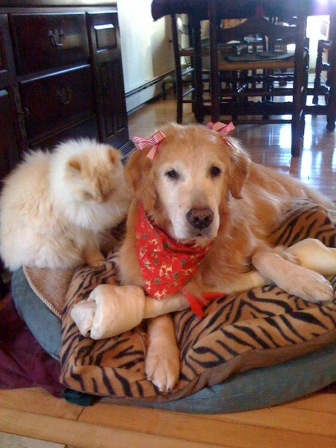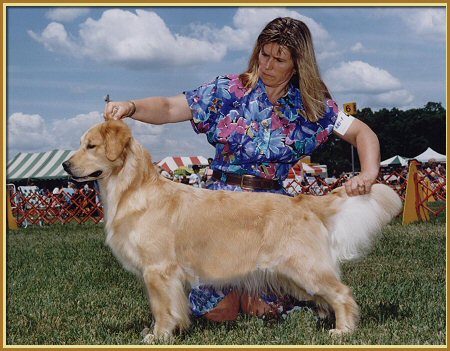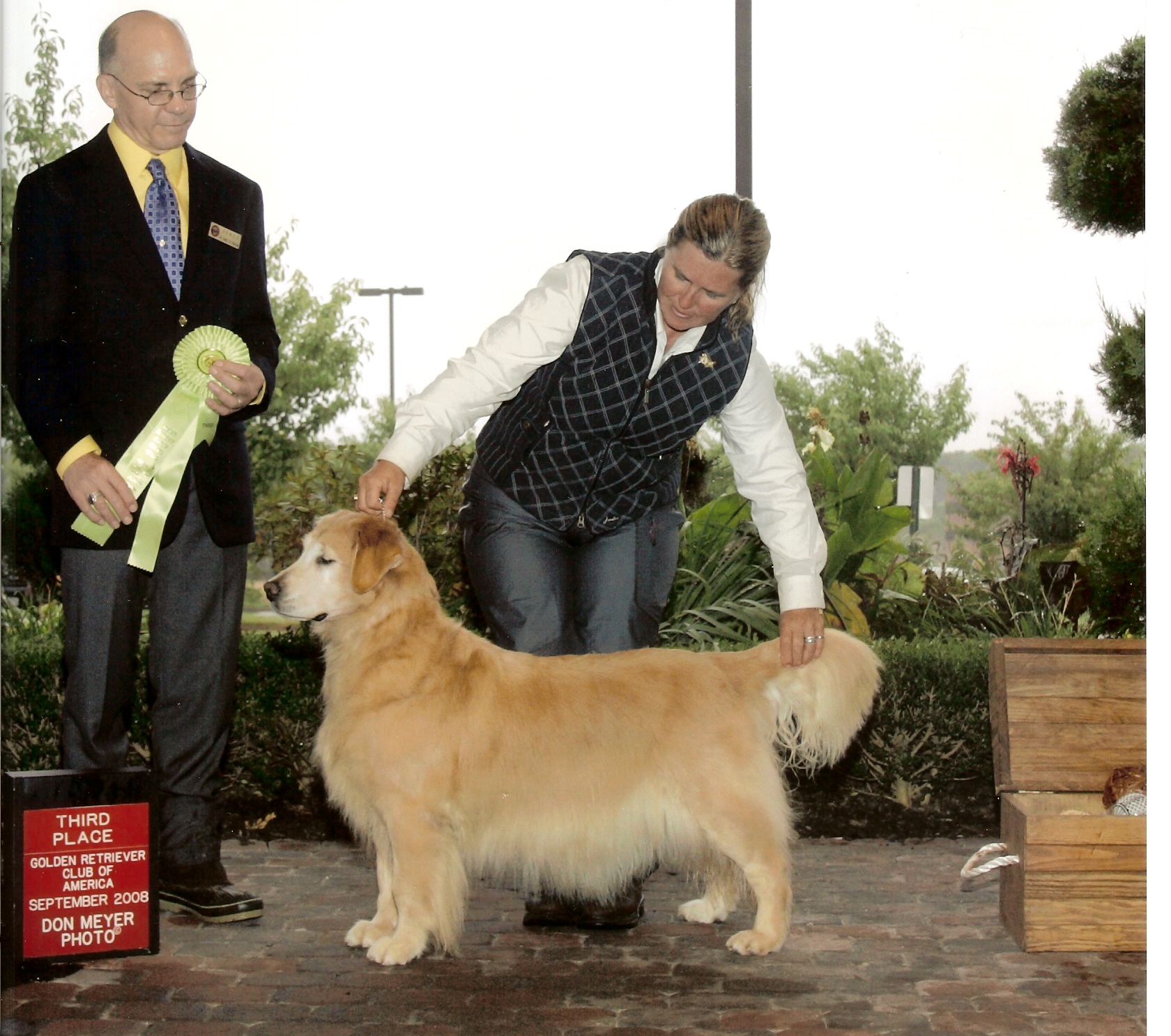 Maybelline is pictured here winning 3rd place in the 12 years and over class at the Golden Retriever National Specialty.
Maybelline is shown here winning 2nd place sweepstakes at the Golden Retriever Specialty 12 years and over class.
Maybelline and Skid at Maybelline's 12th birthday party!!
Maybelline enoying her birthday cake!!
Maybelline's Accomplishments
Maybelline is very strong in putting her stamp on her Kidd's and Grand Kidd's.

She is a GREAT SHOW dog and a GREAT Friend.
Click here for more detailed pedigree
CH Nautilus King Neptune BISS,OS

CH Nautilus Little Red Corvette

CH Nautilus Boston Bruin SDHF

CH Nautilus Diamonds N Rust

BIS BISS Am.CH. Sassafras Batterys Not Incld OS SDHF

Am/Can/Bda CH Twin-Beau-D Nautilus Seastar OD

Nautilus Crystal Rainbow

CH. Faera's Future Classic OS

CH Asterling's Buster Keaton OS

CH Faera's Puppy Kidd OD

CH Nautilus Diamonds N Rust

CH Asterling's Buster Keaton OS

Am/Can/Bda CH Twin-Beau-D Nautilus Seastar OD